Gigi Hadid Stars as White Gigi Hadid with architecture in "Plain White" for CR Fashion Book #5.
Photograph by Sebastian Faena
The renowned photographer Sebastian Faena photographed the seductive beauty in Rosamosario for the issues of the CR Book.
Enjoy the sensational results.
Top model Gigi Hadid hold court in CR Fashion Book's spring/summer issue. Sebastian Faena flashes all the deliciousness from a woman who knows how to hold court in the men's grill, styled in frothy femininity.
Publisher, editor-in-chief and chief stylist Carine Roitfeld talks about her 'Made in America' issue.
"In the '80s, fashion created a fantasy around the American girl—athletic, toned, smiling, happy, gracious, and perfect. For me, no model was more iconic than Christie Brinkley—with her white teeth and blonde hair—and her image was so compelling that it set a new beauty standard. Now, suddenly, in 2016, we see the comeback of the American model, and I find myself so excited by the new generation of stars. From young icon Gigi Hadid and new muse Staz Lindes to fresh face Bentley Mescall and intense beauty Kayla Scott, a class of U.S.A.-born girls is seducing fashion with striking yet uncomplicated looks. My dream for this issue was to play with pop cultural ideas of the American woman to create something brand-new: a 21st century vision of Baywatch-era Pamela Anderson on Camila Morrone, a contemporary Miss U.S.A. on Olympic Gold Medalist Sanya Richards-Ross, and a modern expression of native beauty on Alice Metza. I chose as muses some of the most inspiring American 'girls' of all time, who fascinated the world (and continue to do so) with not only their beauty and style but their wit, grit, courage, and intellect. From Sacagawea, who helped open a path to the American West, to Emily Dickinson, who rewrote the conventions of poetry, to Jackie O, who served as a global symbol of endurance and grace. There's something about these women that is unshakably inspiring. I hope you think so too."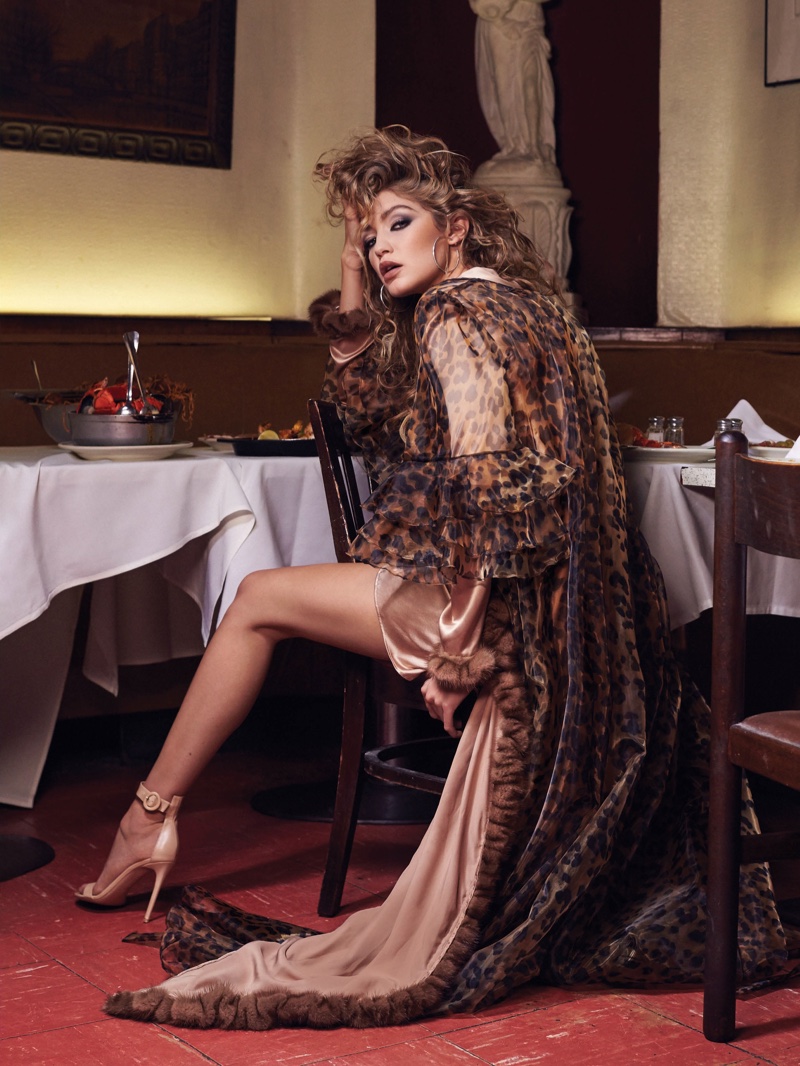 the actress: gigi hadid by sebastian faena for V Magazine 
Starring Gigi Hadid 
V MAGAZINE 
Directed and Photographed by: Sebastian Faena
Styled by: Julia Von Bohem